Tuesday, May 19th
2:00pm - 3:00pm
1CE
Suicidal Risk and Telepsychology: From Supportive Resources to Clinical Treatment
With David A. Jobes, Ph.D., ABPP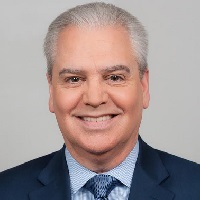 The COVID-19 pandemic has suddenly and exponentially increased the use of telepsychology. While not explicitly excluded,
expert guidance on telepsychology use with suicidal patients has typically been cautioned because of acute risk challenges with
a remotely located patient. Nevertheless, since the spread of COVID-19 there has been increasing support for
mental health providers to work with suicidal patients via telepsychology-based care. Dr. Jobes will provide an overview of the general issues related to this topic and will provide a full range of resources that can be used to support suicidal people in crisis.
An overview to the telepsychology use of an evidence-based, suicide-focused clinical intervention will be discussed.
About the presenter: Dr. Jobes is a Professor of Psychology, Director of the Suicide Prevention Laboratory,
and Associate Director of Clinical Training at The Catholic University of America. He has published six books
and numerous peer-reviewed journal articles on clinical suicidology. Dr. Jobes is a past President of the American Association of Suicidology (AAS) and he is the recipient of various awards for his scientific work. He is a
Fellow of the American Psychological Association and is Board certified in clinical psychology (American Board of Professional Psychology). Dr. Jobes maintains a private clinical, consulting, and forensic practice in Washington DC.

NHPA Members receive $10 off registration with the code NHPA10
Click Here to reserve your spot